[FEATURE] Equipment upgrade
Hi Heros,
League Of Manga has the great powerful equipment system. Game has 5 quality of equipment: Green
1. Enhance
Use gold to enhance quipment. Max Lv equipment = x2 level Player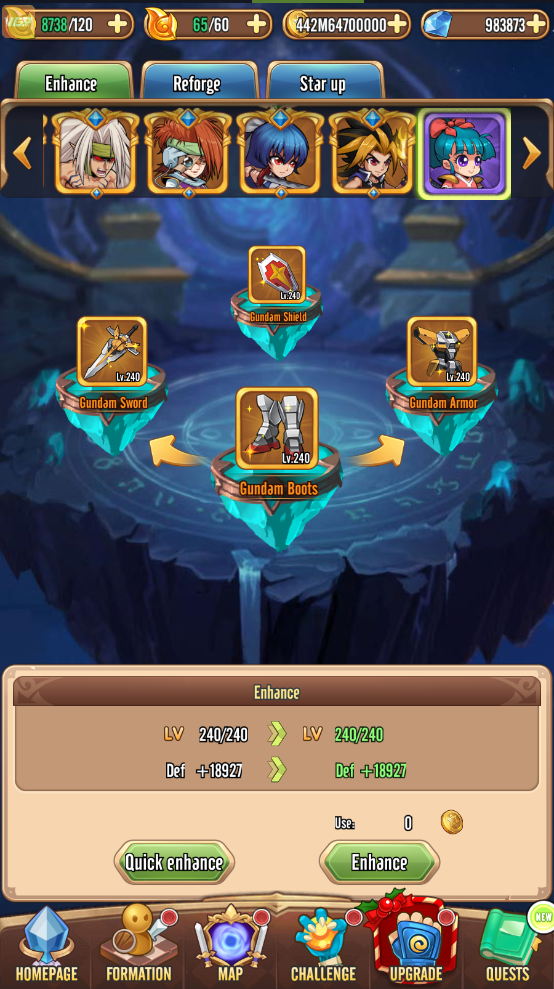 2. Reforge
Use Reforge Stone to reforge equipments. Players can use extra gold or diamond to boost the processing.
Player can find Reforge Stone by buy Shop, join Ancient Abyss and Battle CUP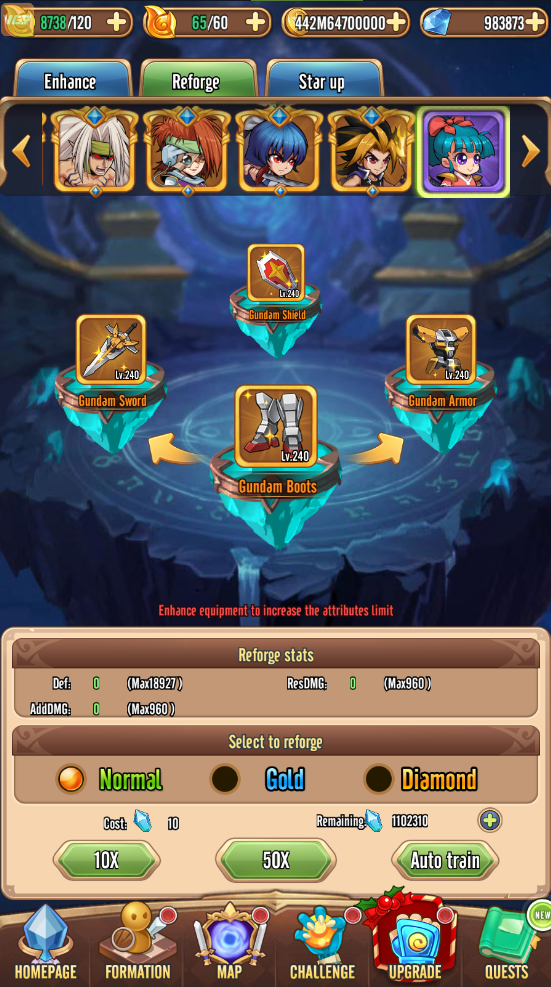 3. Star Up
Players can Star Up equipment to maxium 15 stars. Use Basic Star-up Stone, Advanced Star-up Stone and Gold to Star-up.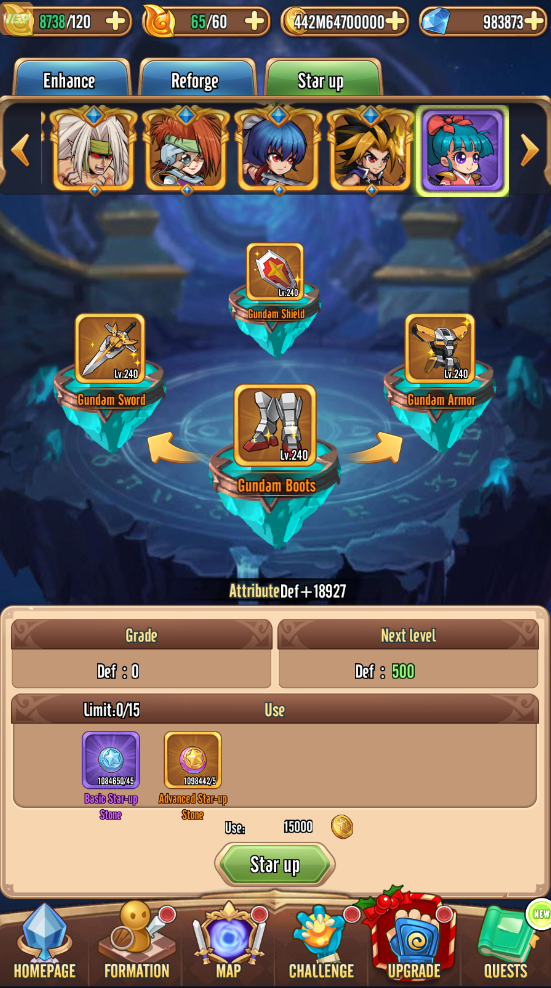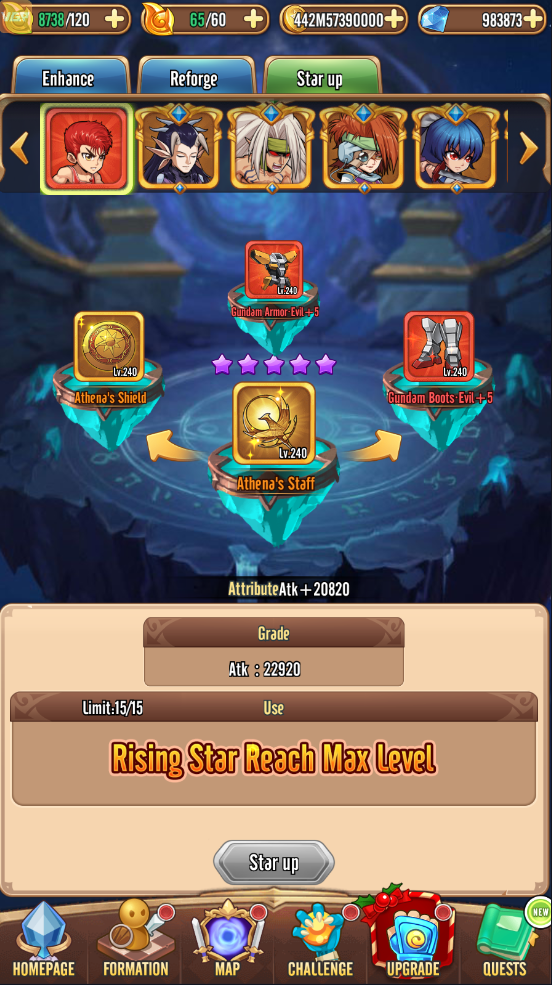 Thank you very much!