[FEATURE] Hero Upgrade
Hello heroes,
League of Manga has upgrade hero system is very divers and full of types. Materials can be obtained through events or bonuses.
1. Level Up
Using medicine EXP recieved in the EXP instance.
EXP(S)< EXP(M)< EXP(L)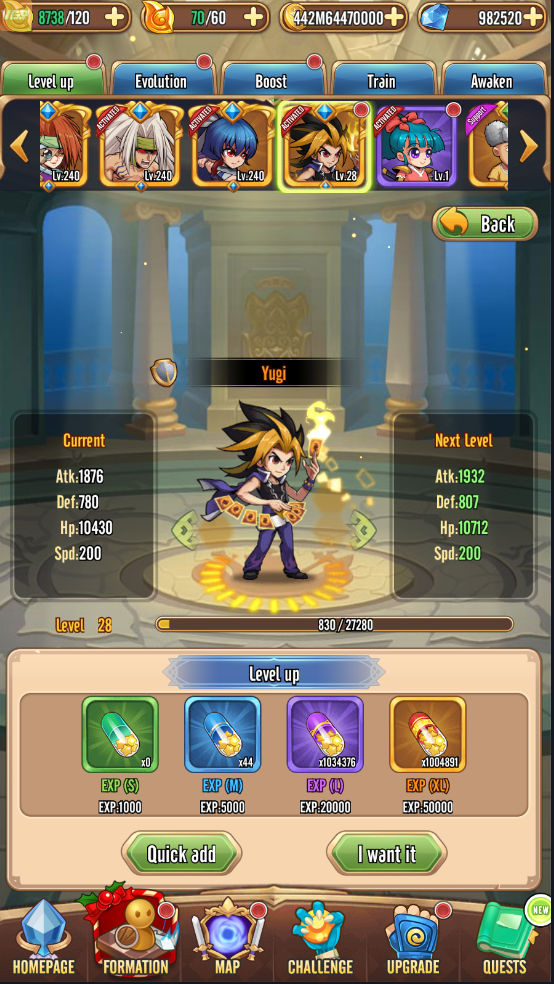 2. Evolution
Using Advanced Proof and Evolved Book materials. Can be obtained through the plot bonus.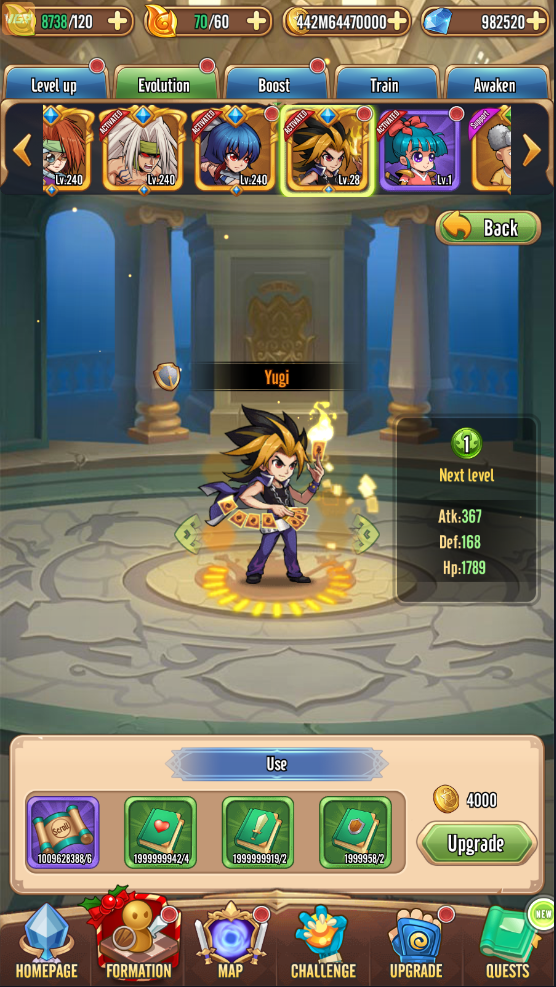 3. Boost
Using Boosting Takoyaki and their respective spirits to break through. Materials are earned when the original 3 is reached.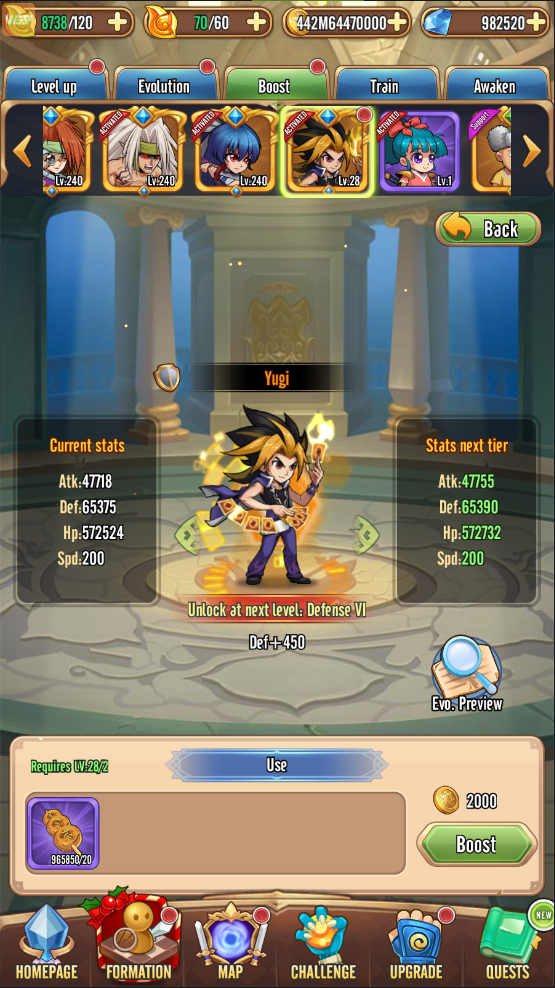 4. Train
Using Train Candy to break through random stats: ATK, DEF, HP, SPD. To x2 effectively can use Diamonds.
5. Awaken
Using Awaken Elixir and Souls.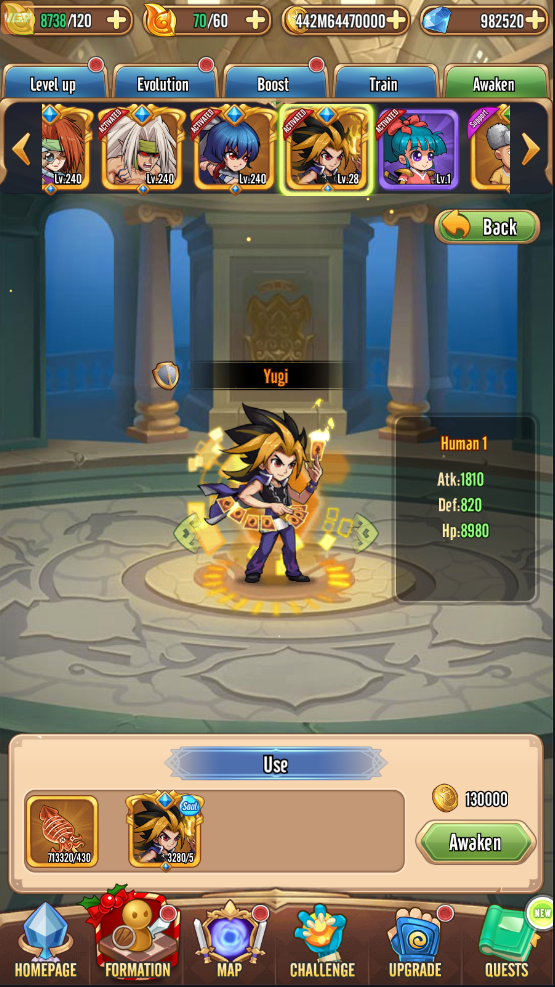 Thank you very much!